Do You Have A Well Engineering Project We Can Help With?
Integrated Project Management
Wellynx is an independent Well Engineering and Well Management Company operating globally since 2011.
Our capabilities cover a wide range of services in the traditional Petroleum Upstream, CO2 storage, Hydrocarbon Gas Storage and Geothermal sectors.
Specific services include Drilling and Completion Engineering, Well Integrity Management (including Gas Storage wells), Production Optimization, Plug & Abandonment and provision of Wells personnel in various roles.
Our multi-disciplined, in-house technical specialists have developed their expertise in major Exploration & Production and Service Companies and can support clients requirements in existing well interventions and new well delivery. From short studies to Integrated Well Management Services, support can be offered in the core areas of the clients assets and future exploration prospects.
During 12 years of activity, Wellynx has operated on more than 150 wells, serving more than 30 clients in 13 countries.
Our commitment to Quality, Health, Safety, and the Environment (QHSE), as well as the integration of sustainability into our business model, are at the forefront of our daily operations and serves as an important benchmark for continually improving our performance.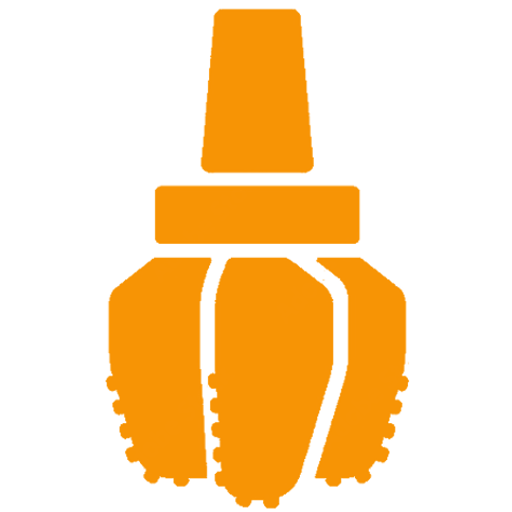 Drilling Engineering
Drilling Engineering
Our Drilling Engineers have a long, direct and diversified experience on a wide variety of different scenarios.

Completion Engineering
Completion Engineering
Wellynx can help you select the most cost-effective technology to optimize your production.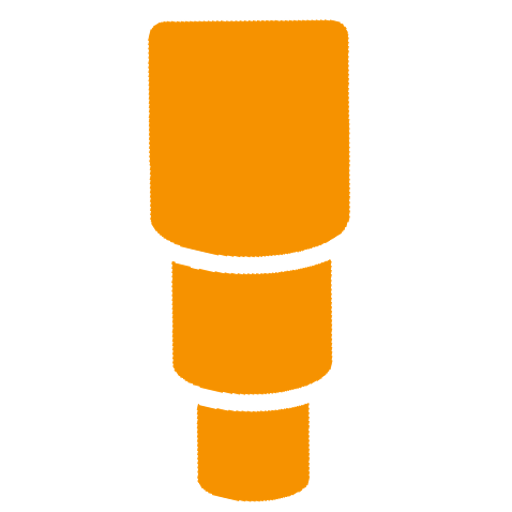 Well Integrity Management
Well Integrity Management
We have been working on some of the largest Gas Storage fields in Europe, ensuring Compliance and Safety.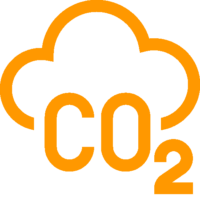 Carbon Capture & Storage
Carbon Capture & Storage Wells
Wellynx have experience with multi-well Carbon Capture and Storage projects.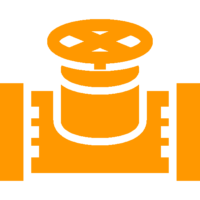 Production Optimization
Production Optimization
We use state-of-the art Petroleum Engineering Software to improve hydrocarbons production and project ROI.
Plug and Abandonment
We can support on all aspects of P&A, from Permitting issues to Operative P&A Program, and more.
Field Supervision
We can help you finding the right resources and processes that can positively impact overall safety and efficiency.
Quality and HSE
We offer a variety of QHSE services and products, founded on our long and solid expertise in the O&G industry.
Training
Wellynx has a wide variety of training courses in the fields of Drilling and Completion Engineering, Sand Control Engineering, Quality and HSE Management.
About Us
Wellynx was founded in 2011 with the ambition to become a point of reference in the technical consulting business in the E&P scenario.
Our approach is to apply best-in-class principles and methodologies developed and adopted by the most successful Energy Service Companies, to create a smaller, leaner and more efficient Company.
Today Wellynx has grown to over 20 full time engineers and served over 20 different E&P companies in 13 different countries.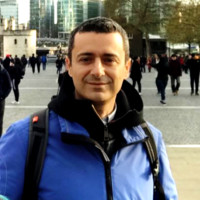 Dario Casciaro
Operations Director and Lead Completions Engineer
Dario started his career in 2002 as a Completions Engineer for Baker Oil Tools, following the European and North African Geo-markets and covering a number of Technical and Management positions.
In 2011 he left Baker Hughes and co-founded Wellynx.
He is a charted Mechanical Engineer from Bologna University and a leading expert on Conventional and Advanced Well Completions, holding 9 International Patents related to Downhole Tools.
During his career he has been responsible for Companies such as Eni, Total, Noble Energy, OMV Petrom, Edison, Enel, Stogit.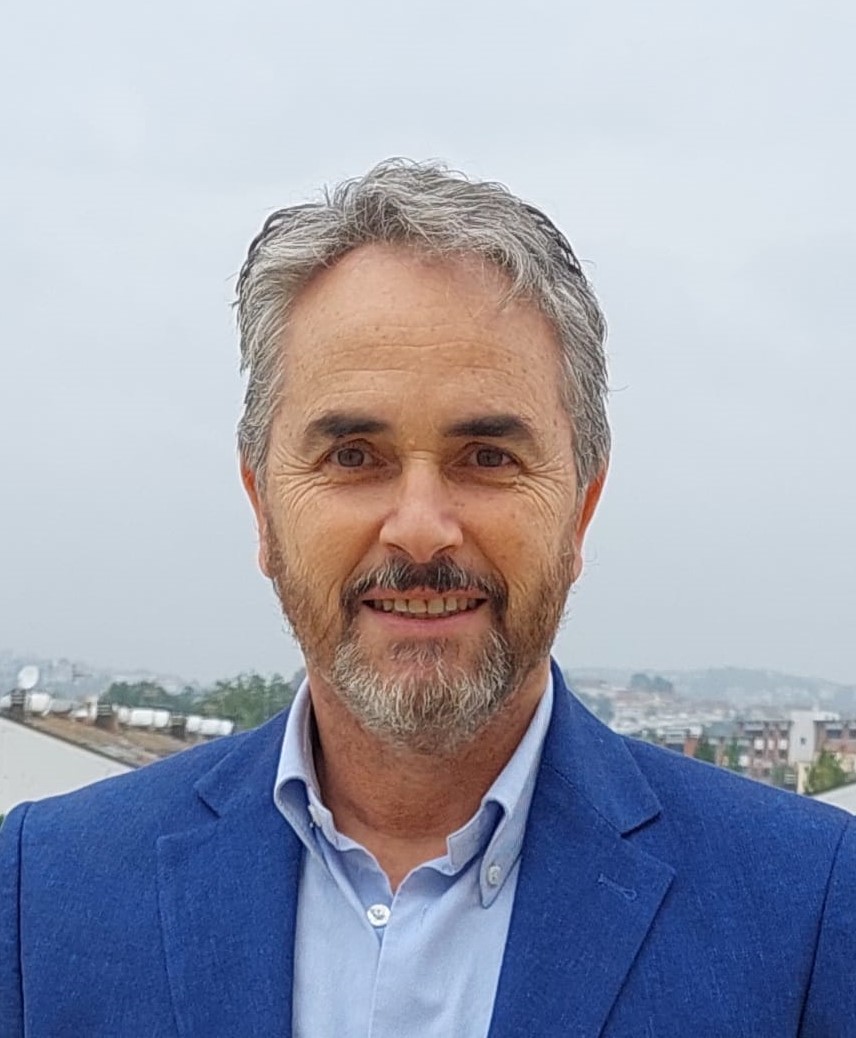 Antonio Conte
Technical Director and Lead Sand Control Engineer
Antonio is one of Wellynx co-founders and a Charted Mining Engineer.
He started his career in 1997 as a Completions Engineer for Baker Oil Tools and quickly progressed to become Sand Control Engineering Manager for Continental Europe and North Africa.
Antonio is a widely recognized expert on Sand Control Completions and is author of 8 SPE Technical Papers related to this subject.
In the last 10 years he covered a variety of Well Project Management positions for clients such as Eni, Noble Energy, Edison, Stogit, TAQA, Petroceltic.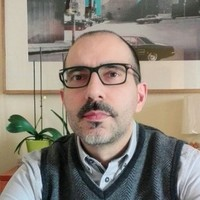 Piergiorgio Gallerati
QHSE Director and Lead QHSE Engineer
Piergiorgio is a professional with over two decades of experience in the Oil and Gas industry, most of which in the fields of HS&E and Quality, in Continental Europe and North Africa.
He holds a master degree in Physics and has achieved a large number of qualifications from international certification bodies such as DNV, Bureau Veritas, BSI.
Piergiorgio is author of 3 SPE Papers and has been involved in high profile R&D projects related to Downhole Tools and the use of Virtual Reality in industrial settings.
Piergiorgio is one of Wellynx co-founders and manager of the Company QHSE and Training Services.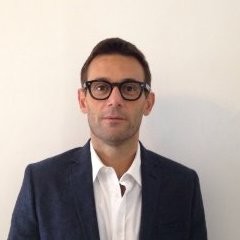 Giuseppe 'Peppe' Gueli
Senior Well Integrity Engineer
Giuseppe has over 20 years of Oilfield experience and has developed considerable knowledge in Sand Control and Conventional Completions.
He has started his career in 2001 and managed Sand Control and Pumping for Baker Oil Tools, being responsible for various Clients in the MEDNA Area, such as Eni, Edison, EDIna, INAgip, Total, EniMed, Stogit.
Giuseppe holds a MD in Geology from Catania University, Italy.
He joined Wellynx in 2016 and is currently the Account Manager for a large European Gas Storage Client and largely involved in Well Integrity Management Systems implementation and maintenance.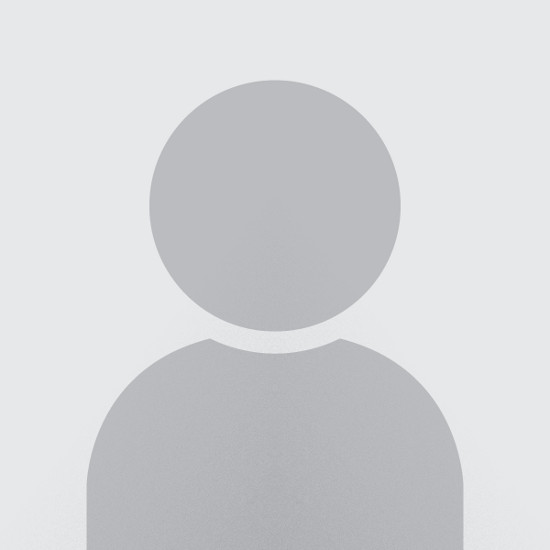 Domenico Razzi
Senior Well Completions Engineer
Domenico started his career with Baker Hughes in 2007 as a Cased Hole Completions Engineer and then moved to Halliburton, where he worked on both conventional and Sand Control completions, being the focal point for clients such as Eni, Shell, Edison, Stogit.
Having worked with the two largest Completion Service Companies, he developed an advanced knowledge on a large database of downhole tools and systems.
Domenico holds a Master's Degree in Mining Engineering from Bologna University.
He joined Wellynx in 2020 and is currently coordinating the Rigless and Intervention activity for one of our major Clients.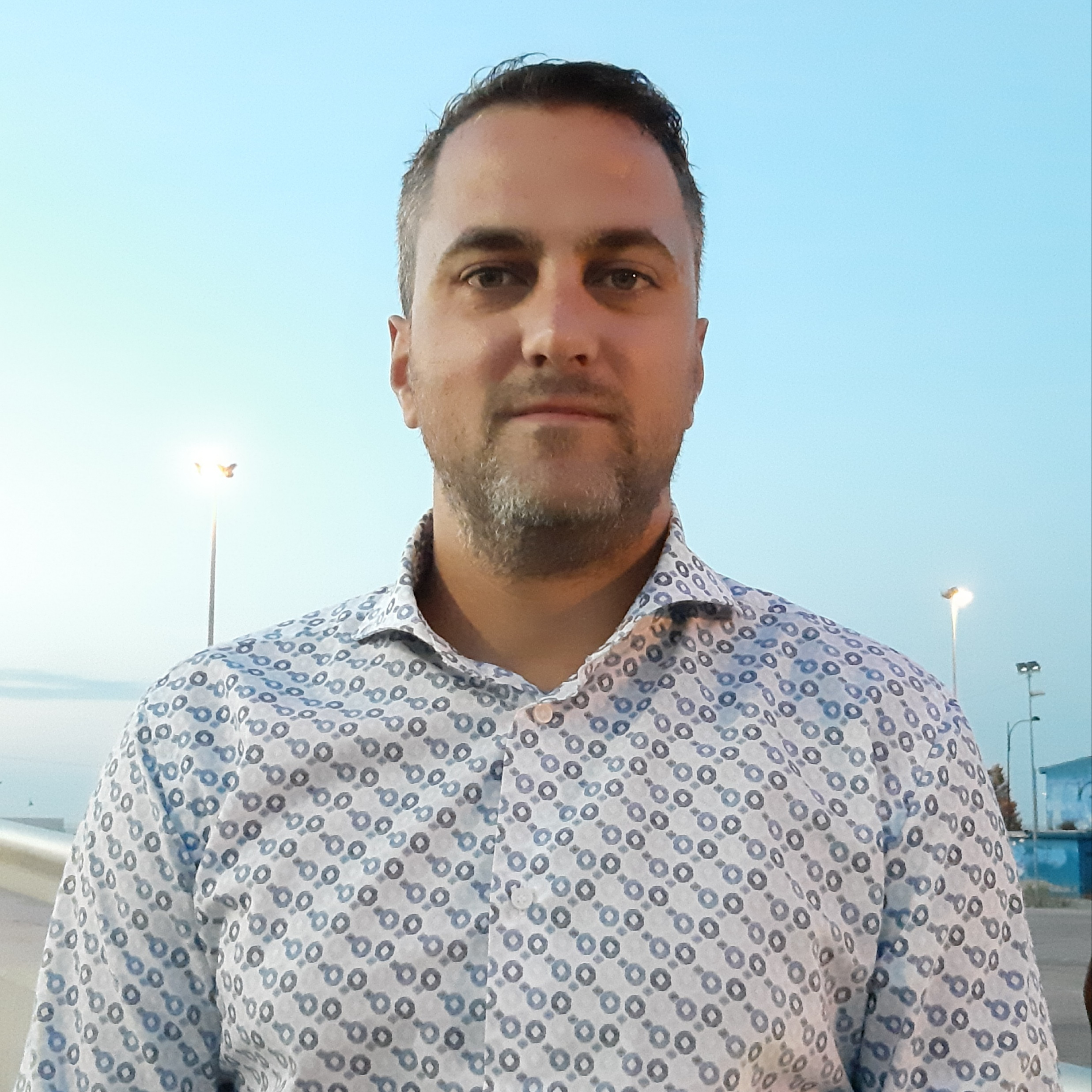 Daniele Margiotta
Junior Well Engineer
Daniele started his career with Fugro in 2013 as a Junior Geophysicist/Geologis, working mainly on HR-UHR interpretation for Shallow Gas Hazard Assessments (Europe and Middle East offshore areas).
He joined Wellynx in 2016 as a Junior Engineer working on Well Integrity Assessments, MAASP calculations as per ISO 16540 Standards.
In the last few years Daniele gained a solid understanding of Well Integrity Management Systems and is currently working for a large European Client.
He holds a PhD in Petroleum Geology from Chieti and Pescara University and is author of 2 technical papers.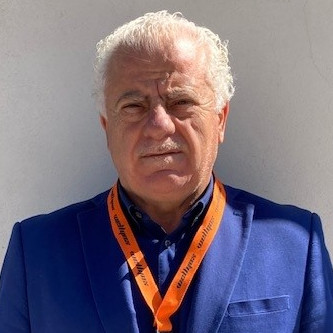 Evasio D'Ancona
Business Development Manager
Evasio is a professional with over four decades of experience and solid knowledge of Cementing, Well Testing and Stimulation.
He has worked with Halliburton until 2017, where he covered a number of Technical and Management roles in Europe, Sub-Saharan Africa, Kazakhstan.
Evasio joined Wellynx in early 2019 as Business Development Manager and is currently working to increase the Company's footprint in the Mediterranean. During his career he has been responsible for clients such as Eni, Shell, Edison, Rockhopper, NAOC, Elf.
He holds a Technical Diploma in Mechanical Engineering.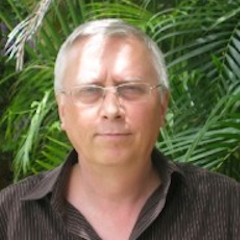 Stuart Rodgers
Lead Drilling Engineer
Stuart started his career in 1980 as Mud Logger and was quickly promoted to Senior Well Engineering and Superintendent positions, working for operators such as Shell, bp, Conoco, Rasgas, Kerr McGee and Hess.
He holds a BSc Hons degree in Geology and has been trained on a impressive number of subjects revolving around Well Engineering.
During his career, he has been involved in a variety of different challenging projects in the UK and abroad, covering a broad range of well types, from HPHT to Geothermal, to CCS.
Stuart joined Wellynx in 2021 and is currently responsible for developing the UK market.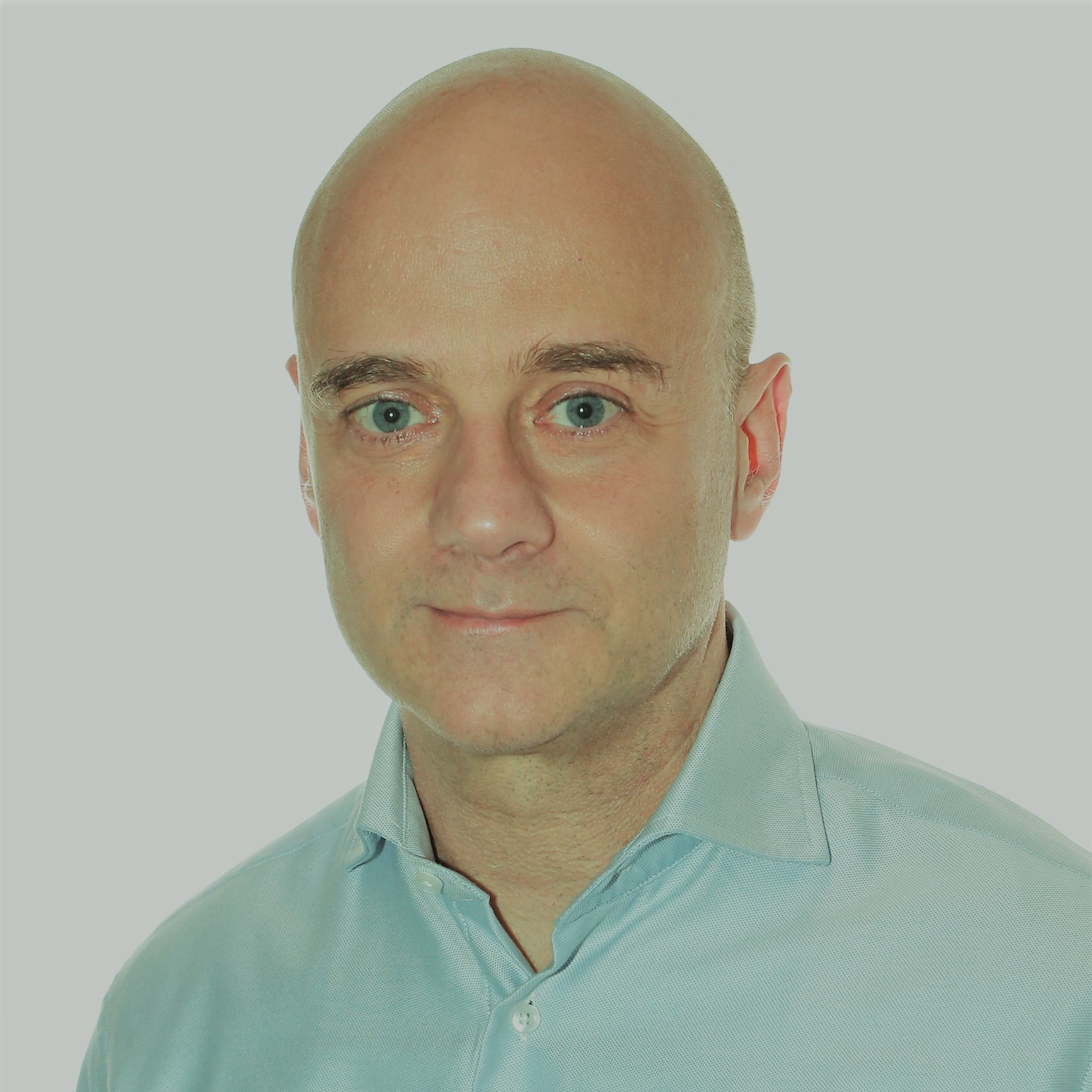 Enzo Vegliante
Lead Production Optimization Eng.
Enzo started his career in 1997 in Eni as Reservoir Modeling Engineer and quickly moved to petroleum engineering covering well testing, nodal analysis and stimulation.
He has been a leader in a research project in Reservoir Stimulation with Acoustic Waves and has worked mainly in operative fields for Eni in Italy, Algeria, Libya, becoming Reservoir Management Manager for KPO in Kazakhstan. Author of 2 SPE papers on selective scale removal and well architecture (multistage frac).
In 2014 he moved to be Production and Development Manager for a small oil company operating in Italy.
He joined Wellynx in March 2020 with the scope of developing Reservoir Management consulting.
Luciano Mattioli
Senior Drilling Engineer
Luciano is an experienced Drilling Engineer and is currently taking care of some of the most demanding Drilling projects.
He joined ENI in 1975, covering a wide range of Drilling related positions, working on both Land and Offshore Rigs and being involved on all the aspects of the Well Planning phase.
In 2009 he became ENI's Well Engineering Manager for the Italian District and was directly involved in a large number of challenging Wells (HPHT, Multilaterals, ERD).
Luciano holds a BD in Electrical Engineering.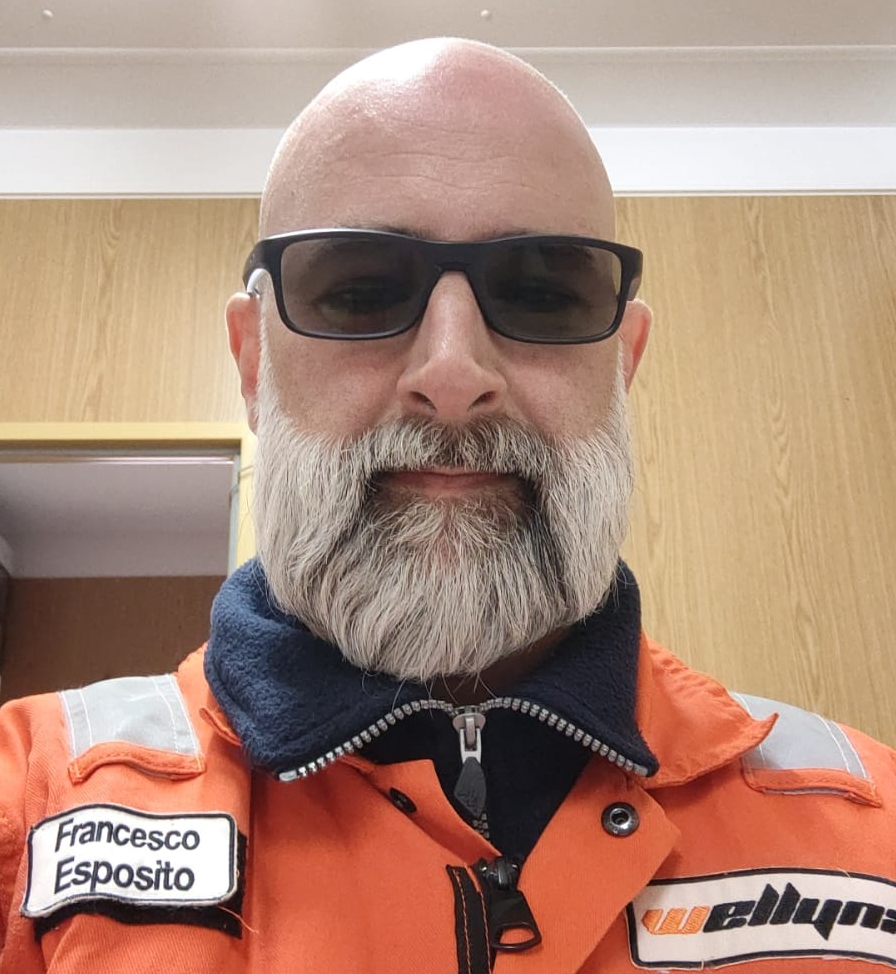 Francesco Esposito
Senior Fluids Engineer
Francesco started his career in 2007 as Mud Logger and Data Engineer for Baker Hughes DF. He then joined Halliburton/Baroid as Fluids Specialist, following the Italian activity.
Francesco has an extensive knowledge of Fluids and their application. He joined Wellynx in 2018 and has worked as Drilling Fluids Supervisor, onshore Italy and, in the office. on the Well Integrity Management System of a major European Client.
He holds a MD in Geology from Chieti and Pescara University.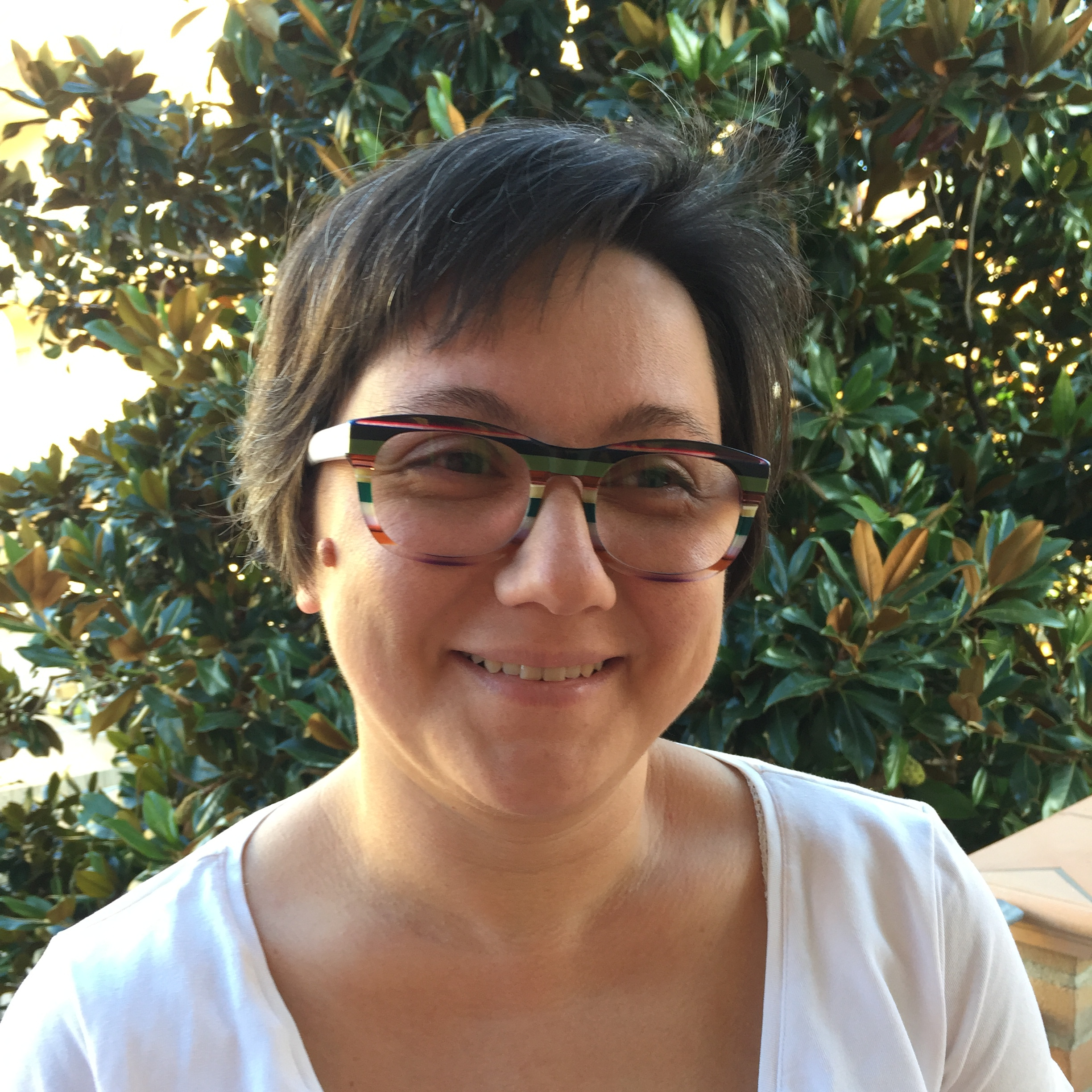 Barbara Bosica
Junior Well Integrity Engineer
Barbara has a solid background as Exploration Geologist and Seismic Interpreter, having worked for over 8 years with Petroceltic, on onshore and offshore Mediterranean prospects, with specific focus on source rock/petroleum systems profiling and 2D and 3D seismic interpretation.
Barbara has a degree in Geology from Chieti and Pescara University and is author of 4 technical papers.
She joined Wellynx in 2020 and is currently working on the update and maintenance of a Well Integrity Management System for a major European Client.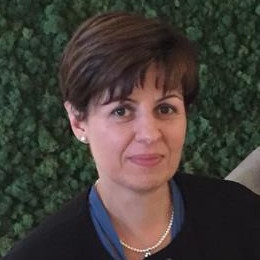 Maria Brandolini
Operations Support Specialist
Maria has over 20 years of experience managing Logistics and Business Support Software for a major Service Company.
During her career as Logistics Manager, she worked on Shipping and Customs, Well Site Reports, Suppliers Management, Equipment Sale & Rentals movements on SAP.
She joined Wellynx in 2018 and is currently supporting the Operations Team and the logistics of the Field Personnel involved in Drilling and Completion projects.
Maria speaks fluently Italian, English, German, French and Spanish.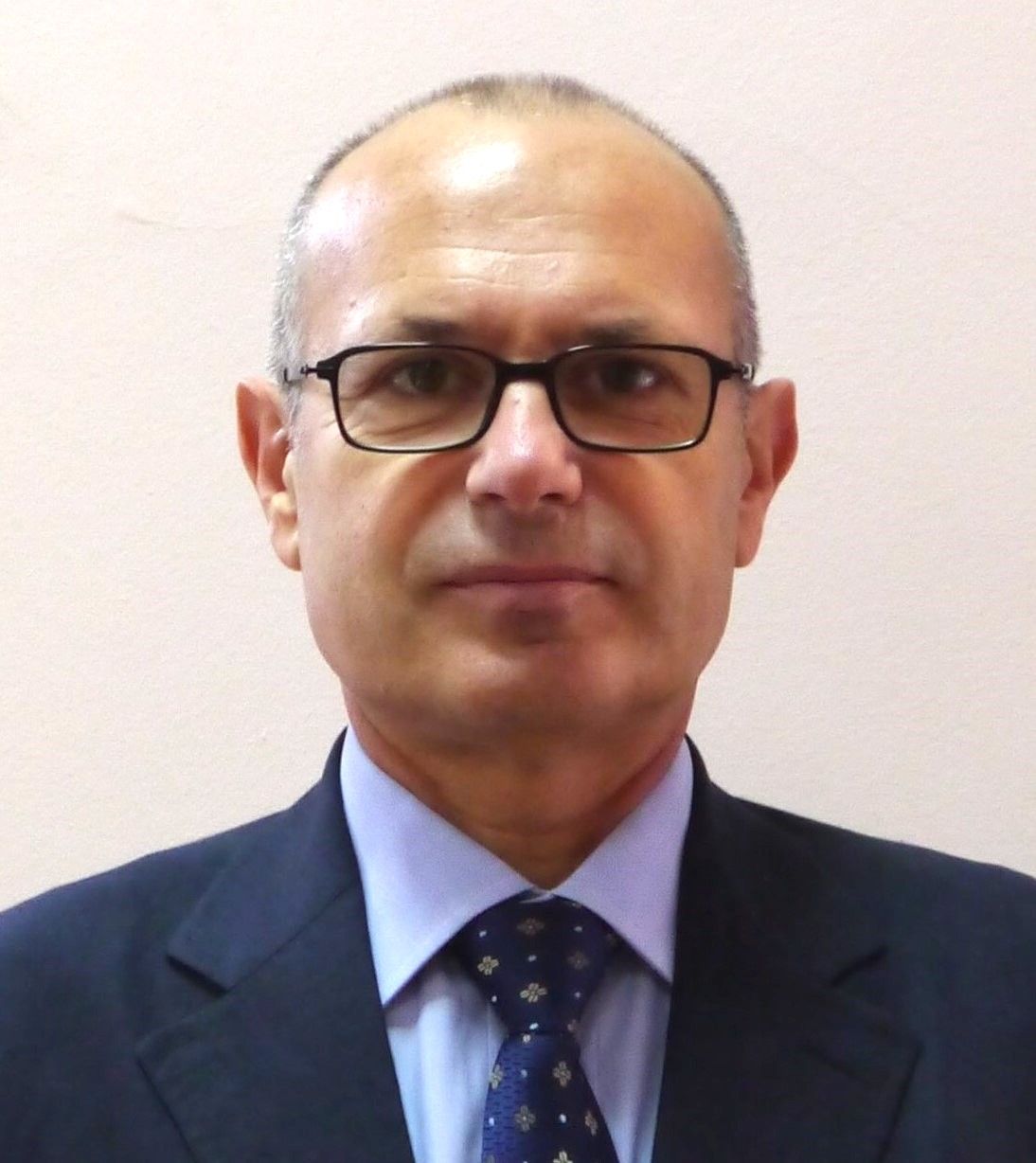 Enis Aliko
Senior Drilling Engineer
Enis is a Drilling Engineer with three decades of experience in the Oil&Gas industry.
He has worked with Baker Hughes until 2015, where he held numerous roles: from District Engineer, to Region Engineering Manager and Geomarket Product Line Manager, in Europe, Africa, Russia and Caspian.
From 2015 to 2021 he worked as Project Manager/Petroleum Expert for Natural Gas and Underground Gas Storage projects as well as a grassroot Refinery project.
He also held the Energy Deputy Minister position between 2017 and 2019 in Albania.
Enis has authored and co-authored 14 technical papers in SPE, IADC, Africa Oil and TOGS, and is also author of 3 patents on drilling bits/tools technology.
He joined Wellynx in November 2021, where he works as Senior Drilling Engineer.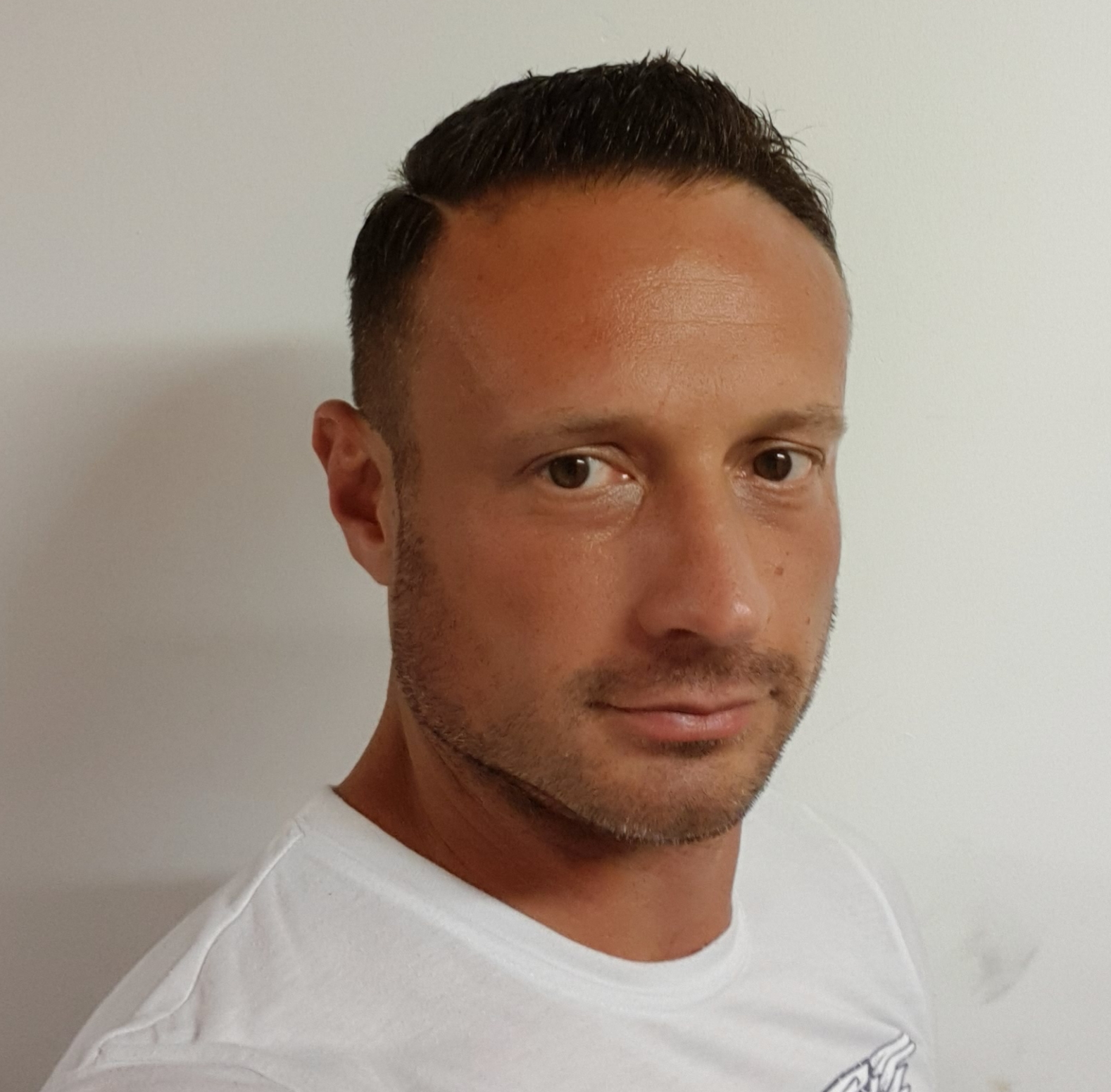 Tommaso Palladinetti
Senior QHSE Engineer
Tommaso started his career in the O&G in 2007 as field operator.
After his full-immersion startup period into operations, he has covered HSE-Q roles in several international companies such as Honeywell and Halliburton, and in other companies in the metalworking industry.
Thanks to his extensive experience and knowledge of the operational and normative aspects of QHSE in our industry, he joined Wellynx in 2022 as Senior QHSE Engineer. His main responsibilities are to maintain and improve the Company ISO integrated management System and to deal with the QHSE aspects of Wellynx operations.
Tommaso holds a Bachelor's Degree in Environmental Economics.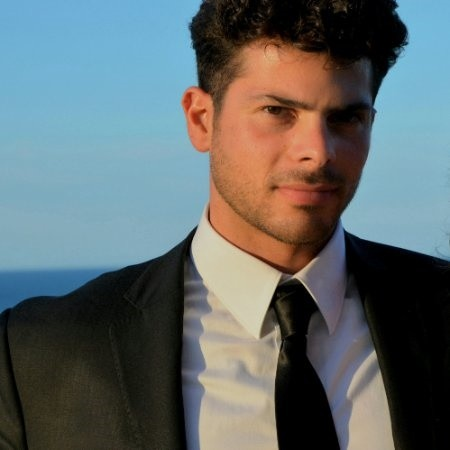 Riccardo Caldarelli
Senior Well Engineer
Riccardo launched his career at Halliburton in 2013 as a Stimulation/Frac.Acid Engineer, and progressed through the Associate Technical Professional training program to gain extensive field experience. He served as a Focal Point for the chemical lab, ensuring quality assurance and control, and contributed to the R&D of Stimulation Fluids. As the technical interface for customers, he managed major Production Enhancement Jobs such as Hydraulic fracturing and Sand Control, from design to service execution. Riccardo also authored three SPE Technical papers on his subject matter. Riccardo holds a master's degree in Mechanical Engineering (Energetic Systems Engineering) from the University of L'Aquila. In 2022, he joined Wellynx as a Senior Well Engineer, responsible for Rigless Well Intervention activities, including supporting design and operations.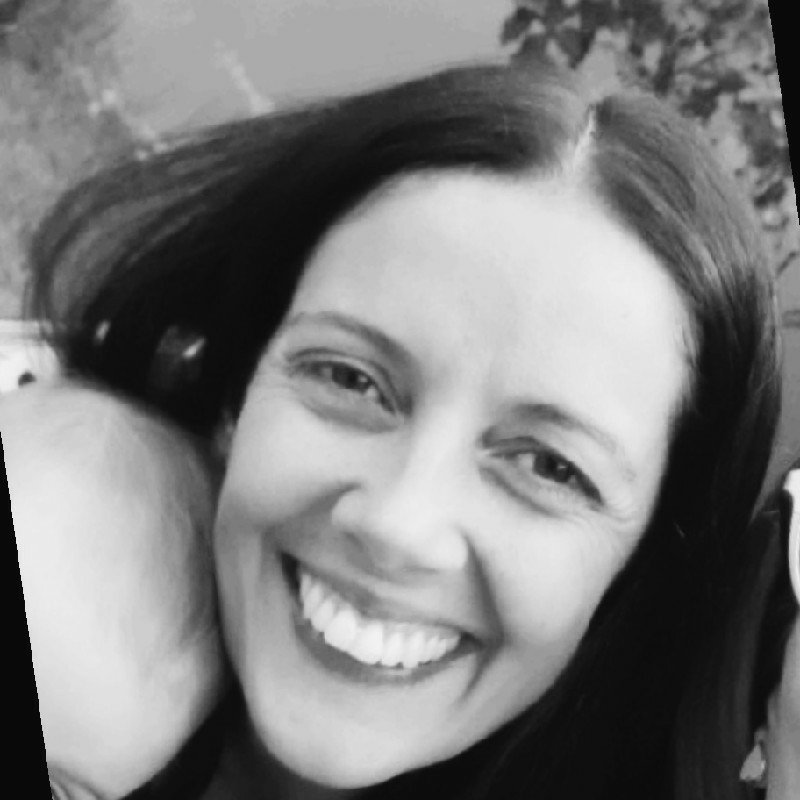 Daria Leombruni
Senior Accountant
With over 15 years of experience in Finance & Accounting in international companies, Daria has effectively led accounting functions across Europe. She has consistently upheld transaction accuracy and timeliness, reviewed and matched bank reconciliations, and supervised precise classification of financial information. Holding a Master's Degree in Business Administration from Bologna University, Daria joined Wellynx in 2022 and currently holds the position of Finance Senior Accountant, ensuring all relevant procedures and processes have high-quality and up-to-date documentation. Daria's extensive Finance experience positions her as a key support for the company's expansion efforts into new markets.
Our Customers Say
"Wellynx understanding of the subject matter and quick analysis of the problem was critical for the success of the project. Wellynx engineers picked up mistakes in our engineer's work that would have spelled catastrophe."
*
"Wellynx stood out for the high professionalism and competence of the staff and technical resources made available for carrying out the project  activities. They can perfectly manage routine and complex situations, demonstrating a high commitment to teamwork and safety"
"Wellynx extensive understanding of the physics of flow helped to convince the client that we had the ability to successfully complete the project. Their wisdom helped us to successful craft a focused process for solving the problem. This is the kind of vision that we have come to depend on from Wellynx."
"Wellynx met all deliverables as agreed at the beginning of the project. Their competency level is second to none. The quality and quantity of report writing was superior to that provided by internal personnel prior to Wellynx's introduction to the project. I would be happy to utilize Wellynx's services in the future.  "
Join Us to Shape the Future of Energy
If you want to apply for any open position, please send your CV to careers@wellynx.com, quoting the position reference number in the subject of your email.
If you are interested in possible future job opportunities at Wellynx, please send your CV to the same email address.
Latest News
The latest information on our people, products, and services.
SEQual
Wellynx has officially qualified in the Sequal Supplier Qualification System as a registered supplier in four categories! (Industry Specific Software, Oilfield Project Management Services, Well Construction Management Services, Education and Training Services). [June 2023]
Leader della Crescita 2023
For the second time in our history, Wellynx has made its way into the list of the top 500 Italian companies that grew the most in the last 3 fiscal years. A big thank you to our clients, employees, consultants, suppliers, that made this possible. [December 2022]
New Website
Wellynx has a brand new website: fresh layout, fully responsive, updated contents!
ITALY REGISTERED OFFICE
Viale G. D'Annunzio, 267
65127 Pescara (PE) – Italy
ITALY OPERATIONAL HQ
Strada Comunale Piana, 3
65129 Pescara (PE) – Italy
UK OFFICE
6 Heol Brithdir
Birchgrove
Swansea SA7 9PZ – U.K.
Please reach Wellynx at one of our locations, or leave us a message using the contact form below, we will answer as soon as possible. Thanks.
It only takes a few seconds!
Certifications